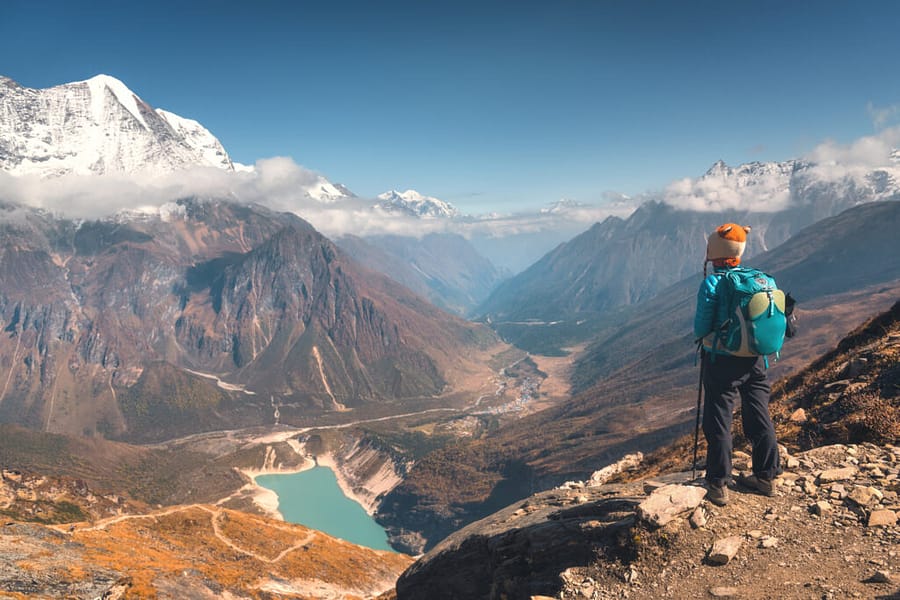 Travel insurance for adventure seekers is designed to provide financial protection against a wide range of risks, such as accidents, injuries, medical emergencies, medical evacuation, and more. Adventure enthusiasts going on vacation must carry travel insurance that provides coverage for high-risk sports and extreme activities. These activities can include hiking, skiing, snowboarding, mountain climbing, water sports, and other types of dangerous sports.
If you want to try an extreme activity, you must carry a travel insurance plan with you. It will provide you with safety and protection for unexpected events, and you can focus on having fun and exploring places. Before buying a plan, here are a few things that you need to know. Read on.
What are the key features to consider while buying a policy?
Coverage for adventure activities– Ensure that your chosen policy covers the specific adventure activities you plan to engage in. Many standard travel insurance policies do not cover high-risk activities like bungee jumping, white water rafting, mountaineering, etc.
Medical coverage– Ensure the policy covers emergency medical expenses, medical evacuation, hospitalization, and repatriation. This is important for travelers willing to participate in activities with a higher risk of injury. Also, make sure that the policy limit is adequate for your needs.
Trip cancellation/interruption coverage– Look for a policy that provides coverage for trip cancellation or interruption due to unforeseen circumstances such as illness, injury, or severe weather.
Pre-existing medical condition coverage- If you have a pre-existing medical condition, look for a policy that provides coverage for medical expenses of the acute onset of a pre-existing condition.
24/7 emergency assistance– The policy must provide access to 24/7 emergency assistance, medical advice, emergency medical transportation, and assistance with lost or stolen passports.
What adventure sports are covered?
The adventure sports that are covered by an insurance plan can vary depending on the specific policy and insurance provider. Typically, adventure sports coverage is designed to provide protection for activities that carry a higher risk of injury or accidents, such as:
Snowboarding and skiing
Surfing and windsurfing
Scuba diving and snorkeling
Mountain biking and cycling
Rock climbing and mountaineering
Hiking and trekking
Bungee jumping and zip lining
Paragliding and hang gliding
White water rafting and kayaking
Skydiving and base jumping
It is vital to note that not all adventure sports may be covered under a standard travel insurance policy, and some policies may require additional coverage or higher premiums for certain activities. It is suggested to carefully review the policy terms and conditions to understand what adventure sports are covered and what limitations or exclusions may apply.
Why adventure seekers carry an insurance policy?
Adventure seekers carry an insurance policy for several important reasons. Here are some of the most significant ones:
Protection against unexpected events: Adventure sports and high-risk activities can be unpredictable, and accidents can happen even to the most experienced and careful adventurers. Carrying an insurance policy can help provide financial protection against a wide range of risks, including accidents, injuries, medical emergencies, trip cancellations or delays, lost or stolen belongings, etc.
Peace of mind: Adventure travel can be exciting and thrilling, but it can also be stressful. By carrying an insurance policy, adventure seekers can have peace of mind knowing that they are covered in case of sudden events.
Access to emergency medical treatment: Many adventure sports and high-risk activities take place in remote or difficult-to-reach locations, which can make it challenging to access emergency medical treatment in case of an injury. Carrying an insurance policy that provides coverage for emergency ambulance service and evacuation can help ensure that adventurers receive prompt and appropriate medical care if an injury occurs.
Financial protection for expensive gear: Many adventure sports require specialized gear that can be expensive to replace if lost, stolen, or damaged. Your chosen policy can provide coverage for sports equipment that can help protect adventurers from financial losses associated with equipment damage or loss.
Overall, an insurance policy can provide mental peace and financial protection for adventure seekers, helping them to enjoy their travels with the confidence that comes with knowing they are covered in case of unexpected events.
Conclusion
In conclusion, adventure seekers should carefully consider carrying an insurance policy to protect themselves against a wide range of risks associated with high-risk extreme activities. Adventure sports can be unpredictable. Hence, by carrying an insurance plan, adventure enthusiasts can access emergency medical treatment, protect expensive gear, and have confidence while participating in hazardous activities.
Do you want to buy an insurance plan that covers extreme sports? Call us.